Super lucky to be contacted by one of my favourite street artists to do their website…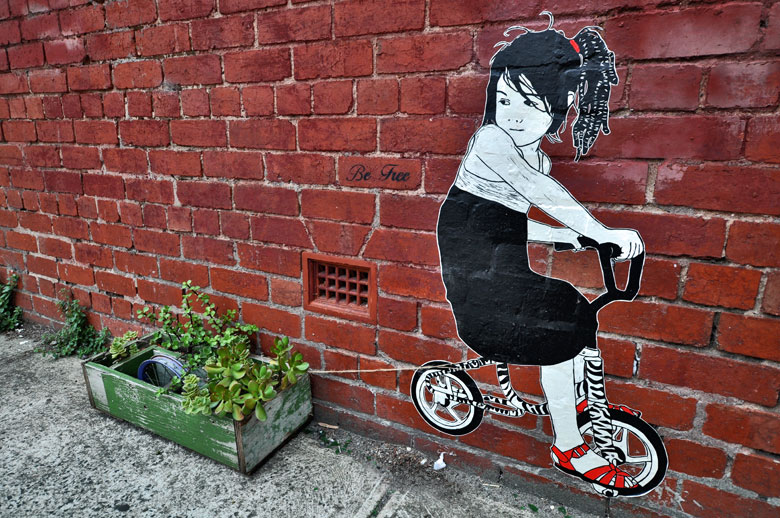 I've been photographing Be Free's work for about 5 years now on the streets and in abandos, even been to a few authorised and un-authorised exhibitions and now am privileged to design their website!
The Menu had to include of course one of Be Free's iconic items, the playing cards: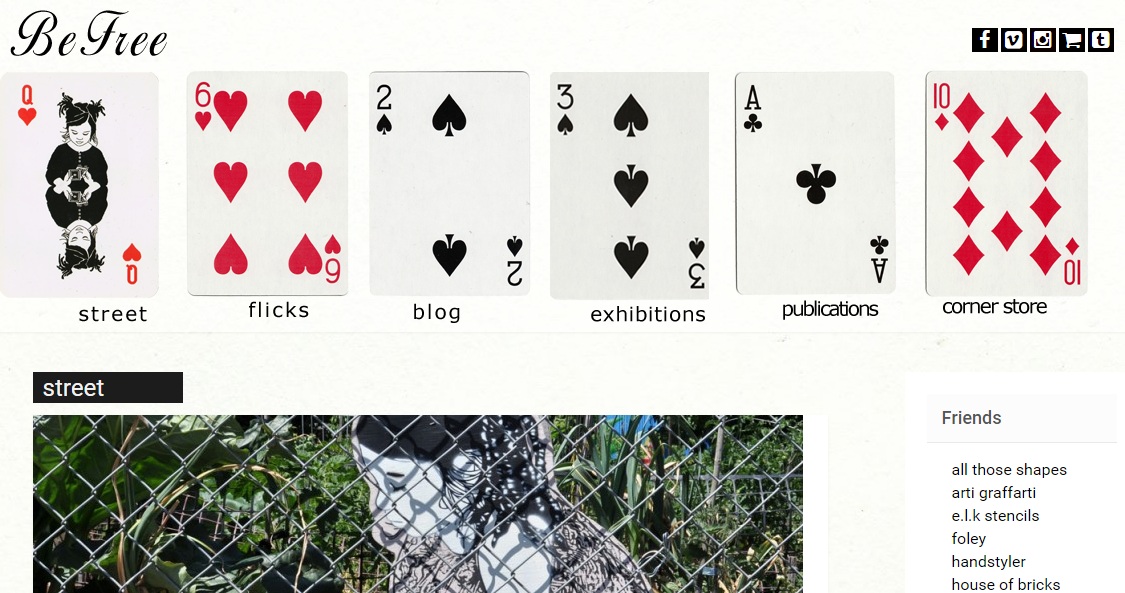 And we incorporated a very cool little animation as a landing page "a dance before playing" with music by foley: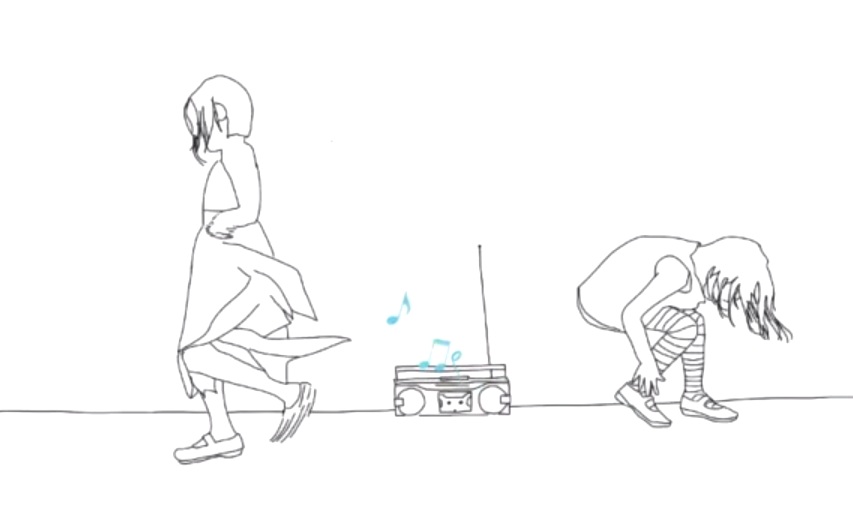 Designed with wordpress (of course) based on a mythemeshop theme 'socially viral' and using some favourite plugins including Share-this, All-in-one SEO, WP lightbox 2, WP responsive menu, and new ones 'Ultimate Landing Page and Coming Soon Page' and 'Menu Image'.
Also made sure the menu collapses nicely. The cards resize twice before the mobile menu takes over.
On-going assistance when needed but set up so Be Free can post whatever whenever… looking forward to seeing new work on the streets and new posts on your site Be Free!