Have helped with shopify sites before, now finally set one up completely from scratch! The client is Melbourne Wine Racks – wine connoisseur and wine & glass rack storage specialist located in Brunswick West.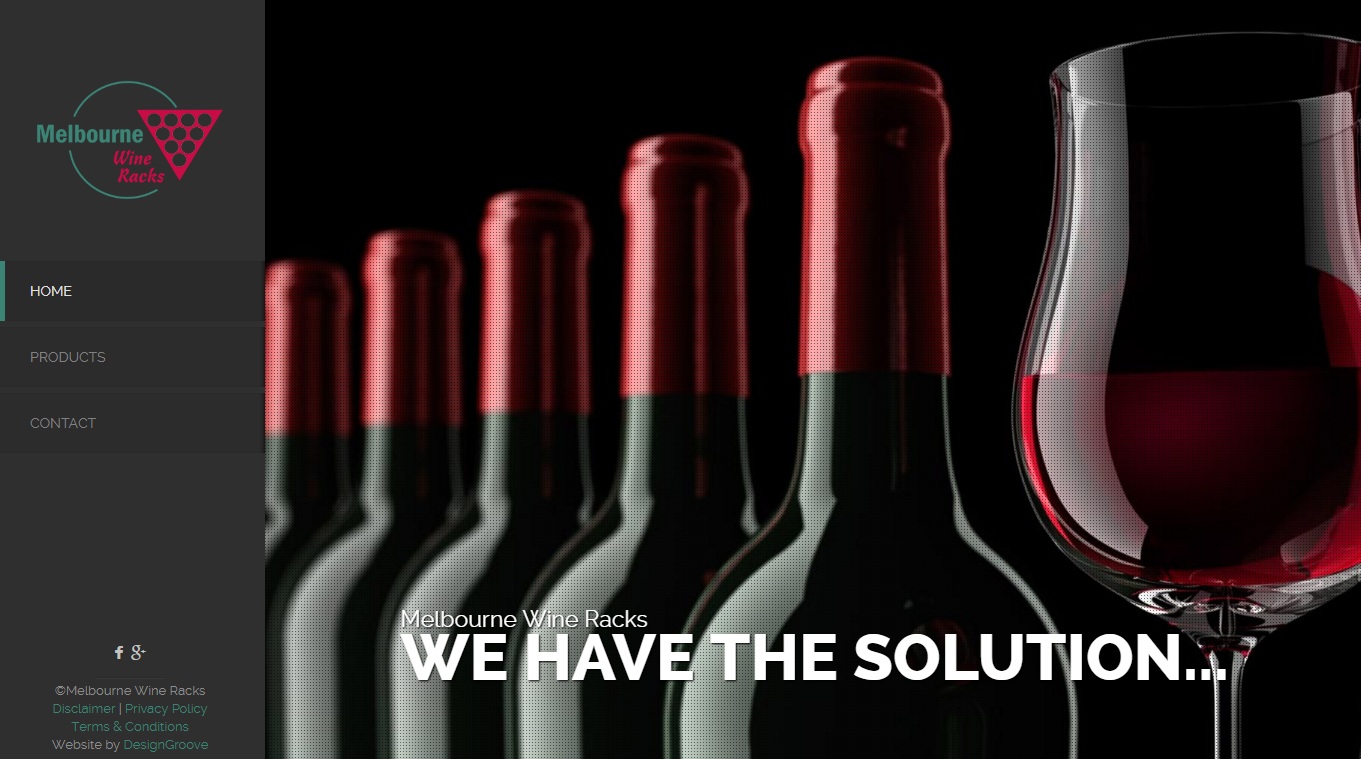 The online store was to compliment the super smooth web design of the existing Melbourne Wine Racks website. The colours burgundy col #c80c47 green #3b8475 and the background grey #2f2f2f all in keeping, the images were bordered and squared with the Melbourne Wine Racks logo appearing on each one, the item variations weights and prices and descriptions were entered, a banner image created,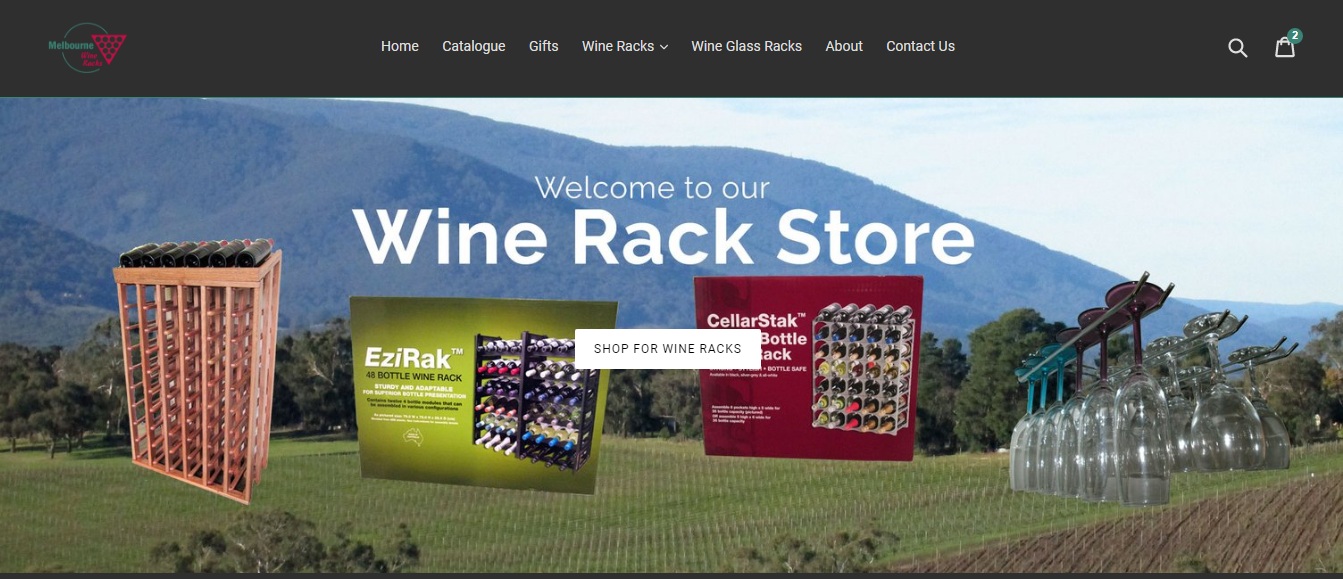 The home page set to display an intro, featured products,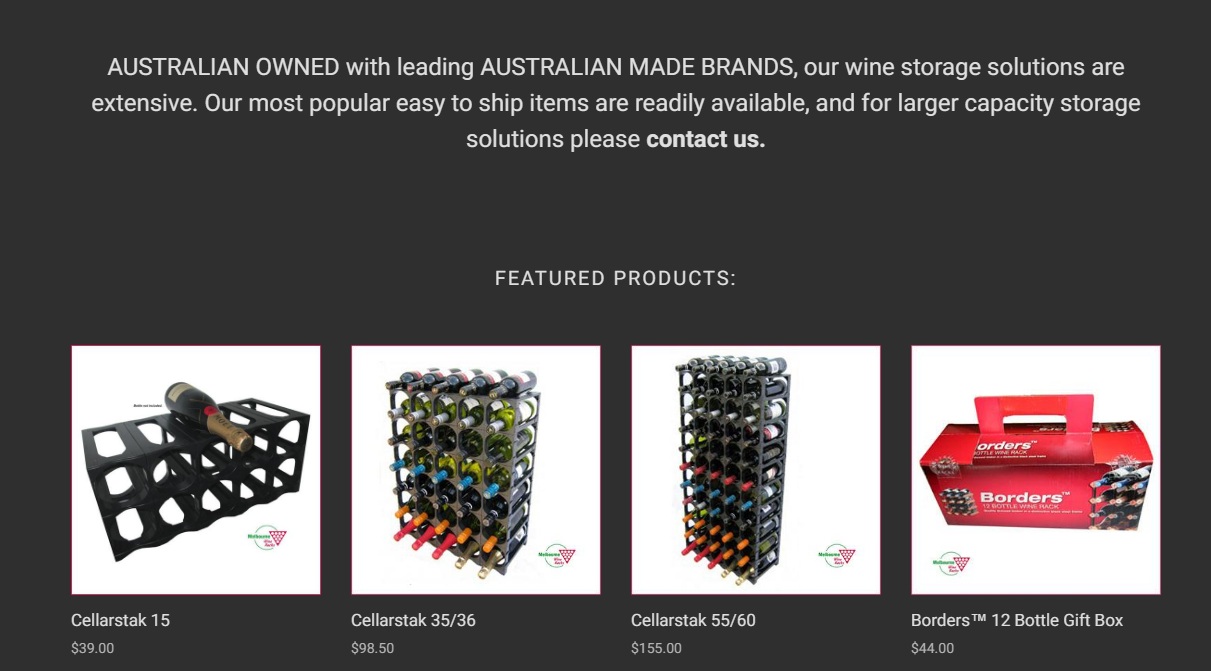 specialties…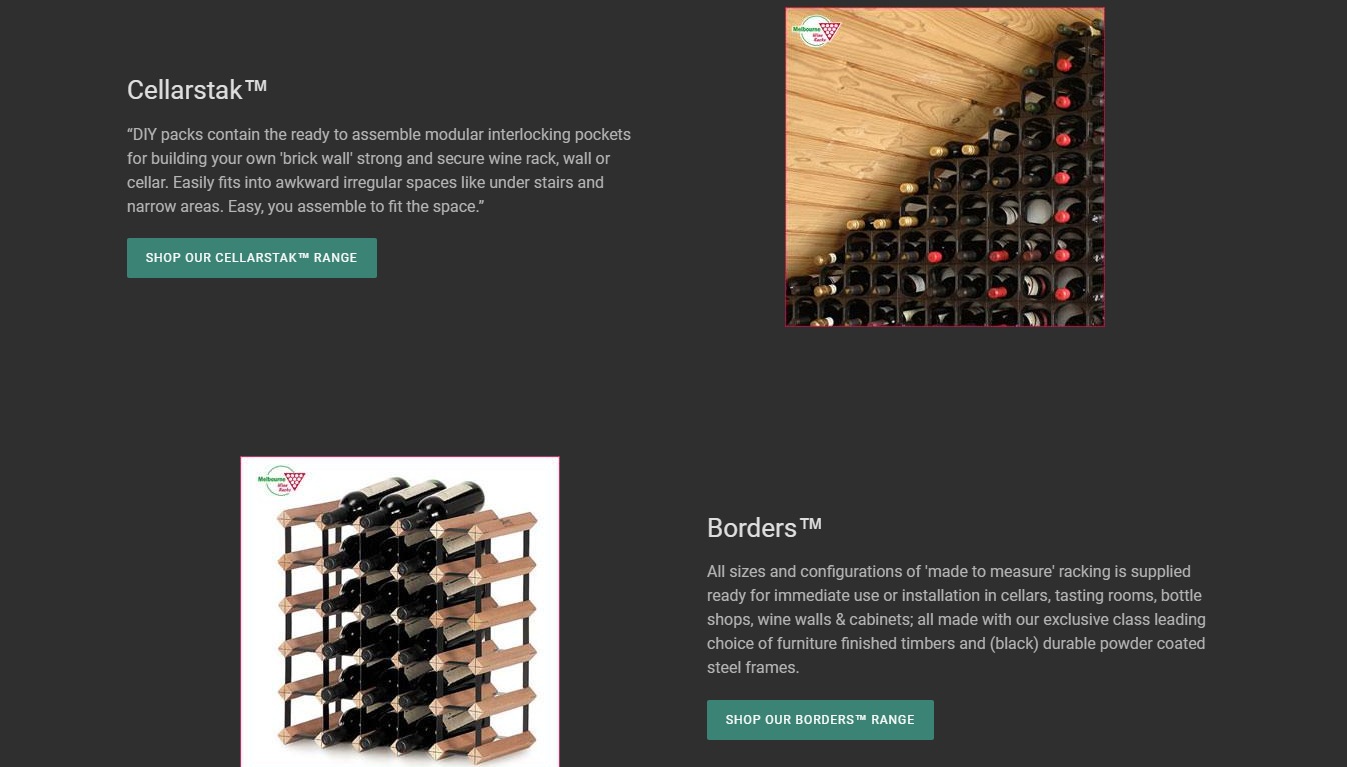 The specialties staggering looks nice on larger devices but the heading, spiel, call-to-action button and image are messed on smaller devices unfortunately- a shopify error which is un-style-able due to their super generic and non responsive div wrapping tags – waiting for support on this: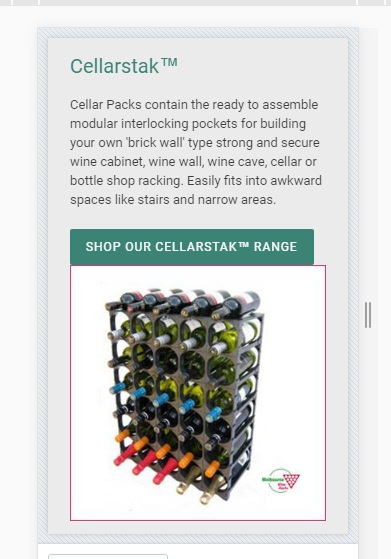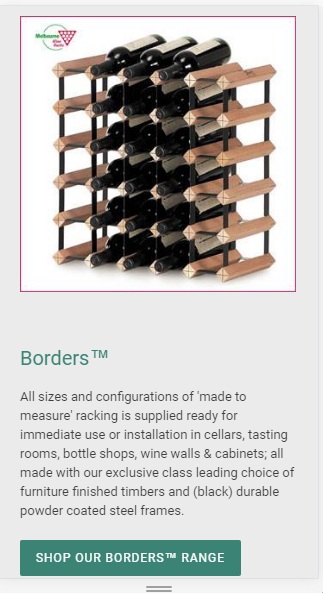 Related Products -all the free and paid themes I checked and previewed fell well short in the related products department having not enough features, not displaying properly or not populating helpfully. After much reading I found two hacks for the debut theme that comes with shopify:
Add related products to Shopify debut theme and to make related product images appear and not squashed: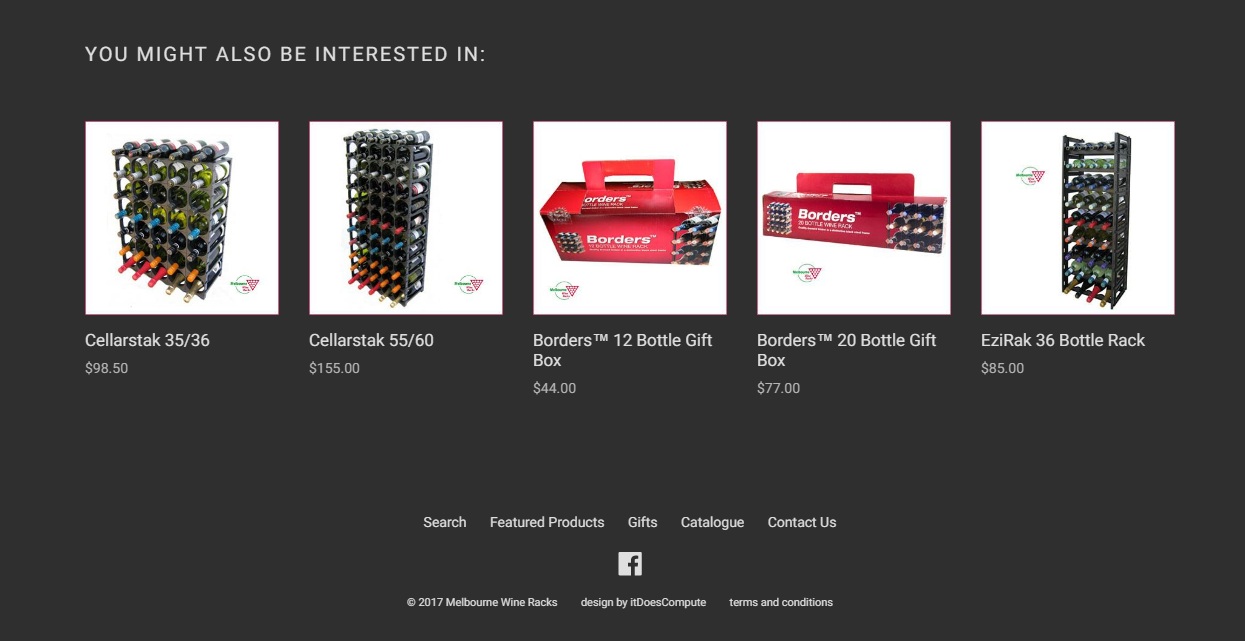 So the online winerackstore is now setup and ready to go, with new stock waiting to be shipped.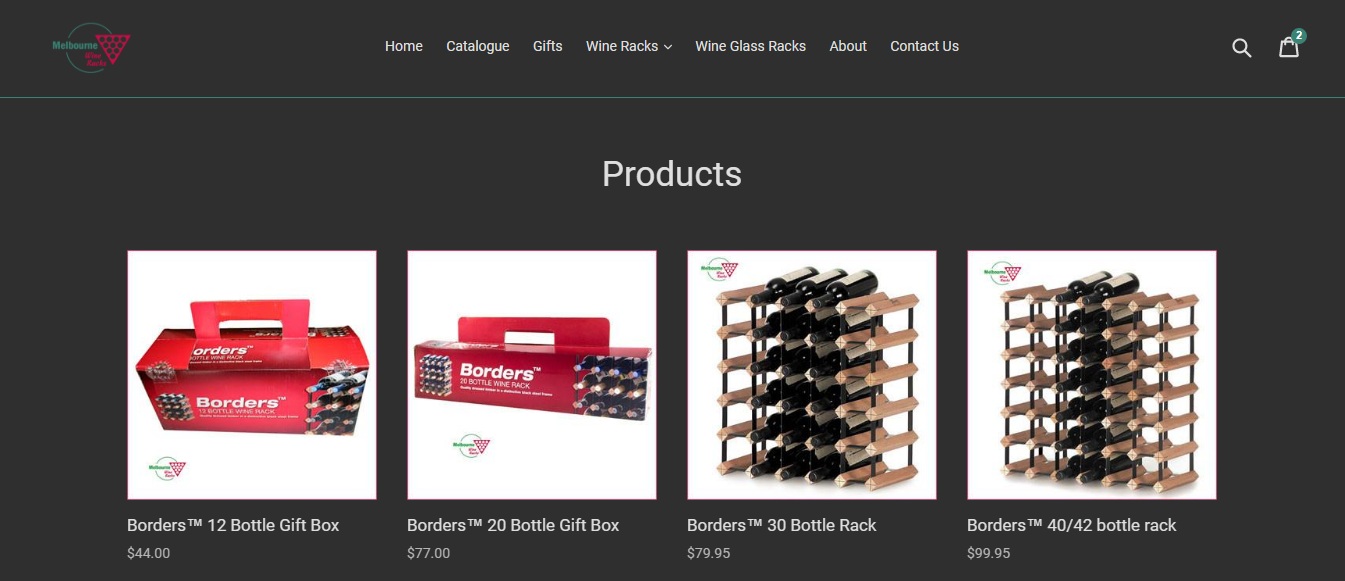 Thanks for letting me help you David, and for all your help, meticulous and thorough notes, edits, chats and coffees!