update 17th of October 2016 – The site is now back on wordpress;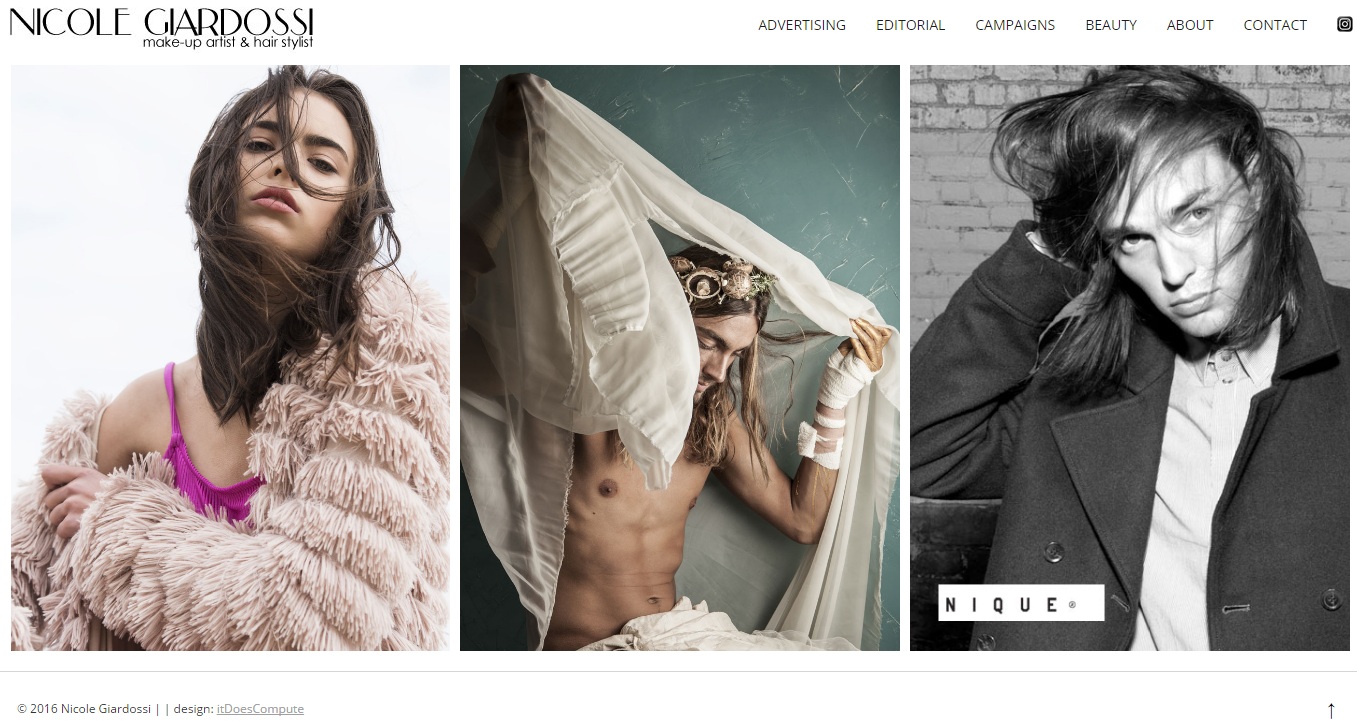 I utilised Fruity theme which is very fast updating with Responsive Menu plugin,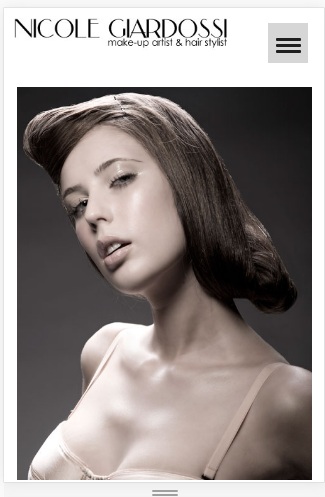 Carousel Slider by Sayful Islam, very user friendly – easy to add images to and most importantly touch-swipe-able…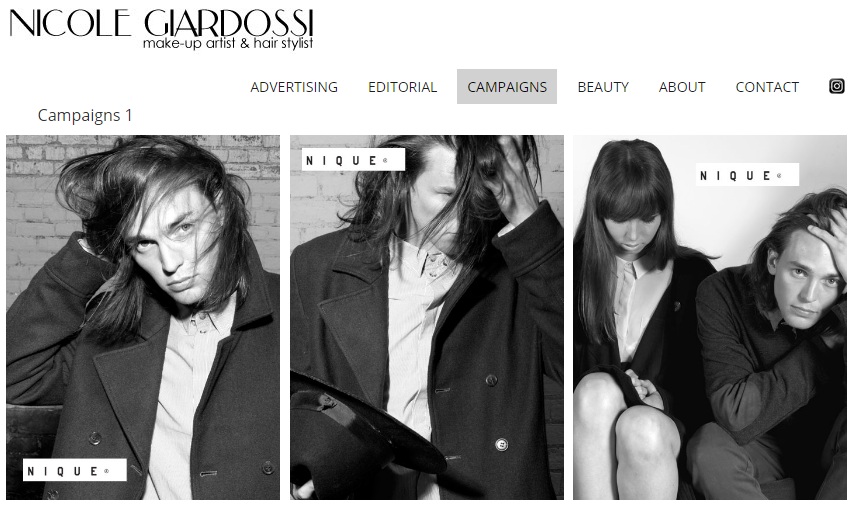 And made this tutorial for adding images to your slider.
—————————————————————————————————————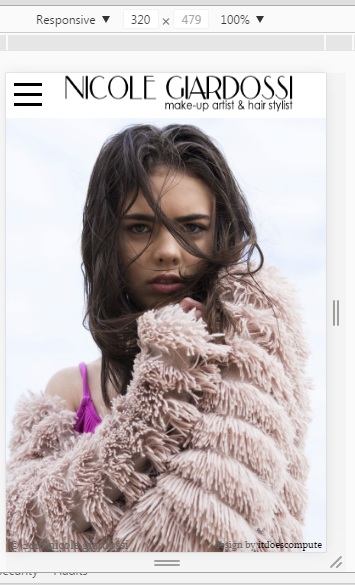 So you cant hide from your passion can you? In 2014 she tried, then over the course of the following years with an ever-increasing demand for her services Nicole realised, "My Website"!!!!
Needing to have a website again a redesign was in order; her previous site was not actually mobile device friendly, which of course is very bad considering its now over 60% of the population use mobile to look at your site (oh no wait im just going to go home and turn on my computer and check, heh, no).
Not finding any good themes or that there were too many javascript conflicts with mobile menu and touch scroll /swipe plugins I designed with html and css this time, hand coded instead of CMS.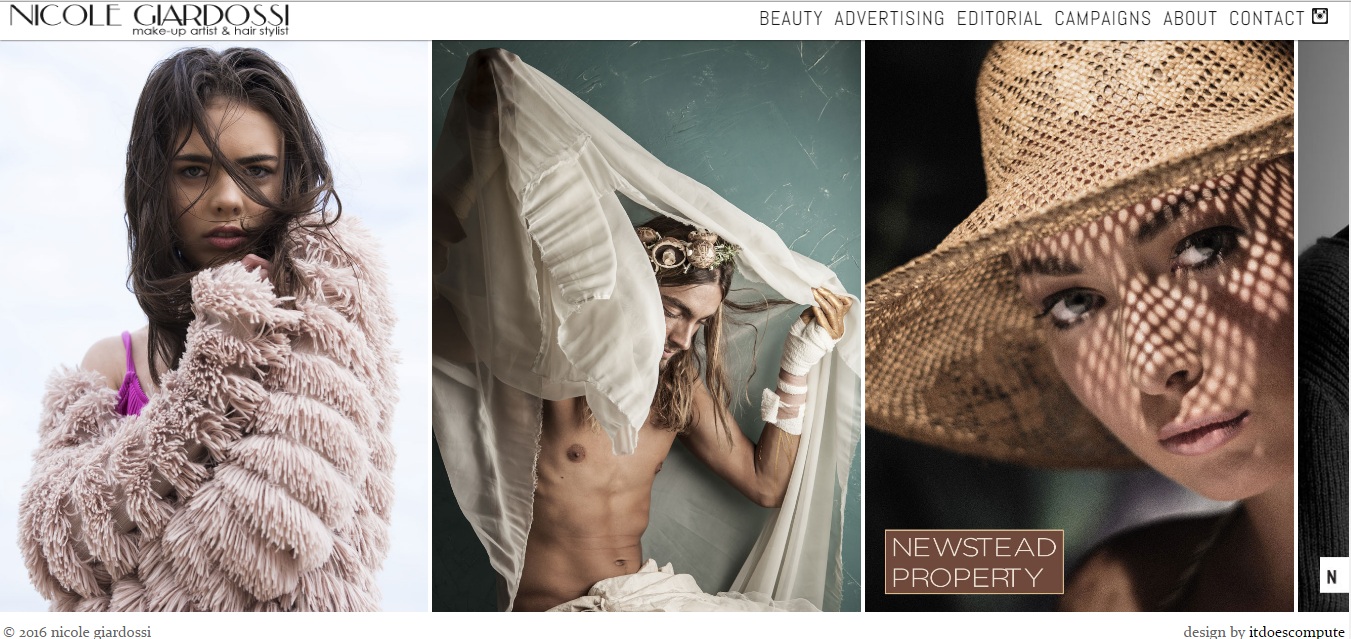 The useful .js-es were: smoothTouchScroll, cbpHorizontalMenu and of course modernizr.
Nicole Giardossi is a Make Up Artist & Hair Stylist so the design is sleek minimal smooth scrolling touch swipe or click n drag for the galleries, the focus being on the images; her work.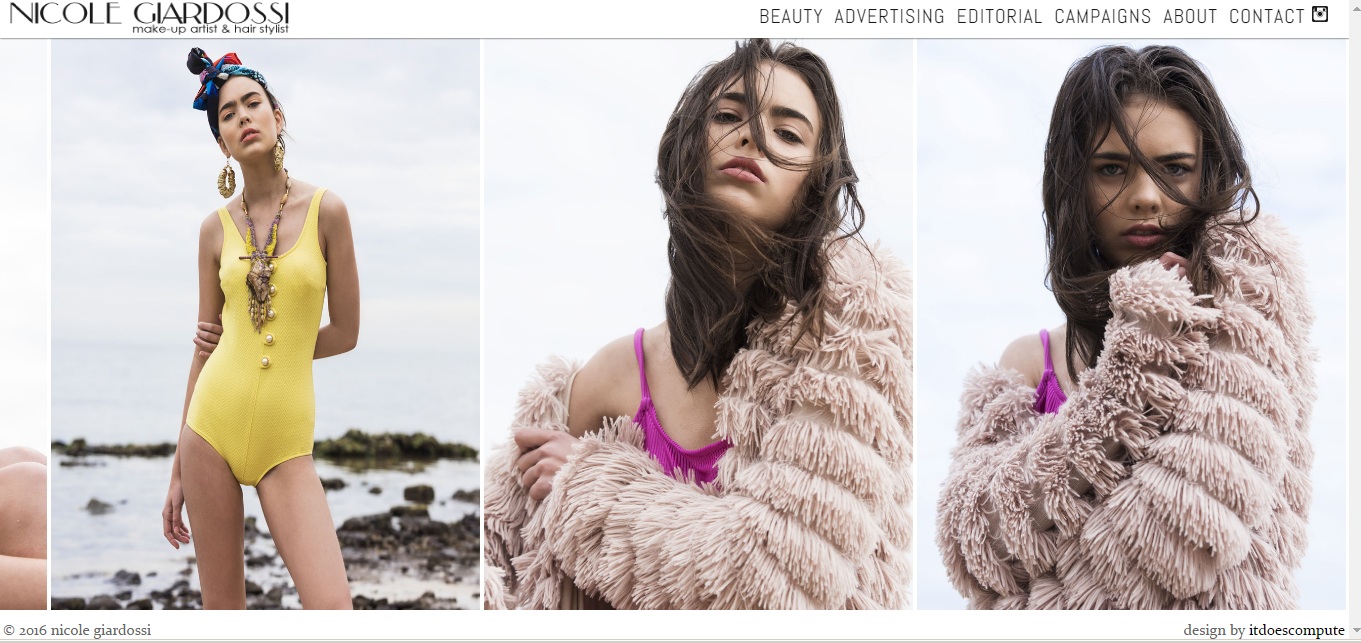 Thanks for letting me make your new site nicole giardossi!